Our Story
Seeing our thoughts and sketches turn into a tangible, physical space is a pretty amazing feeling. It is one of the primary reasons why we began ALine Studio. We're fervent believers that great design should be easily attainable, not intimidating. We strive to make the whole process enjoyable; our depth of experience, down-to-earth sensibilities, and easy-going personalities make that possible. We also believe in working efficiently to deliver what you want, when you want it.
Over the years, we've been lucky enough to see many of our ideas come to life. We have learned a lot about what it takes to make an environment successful for the client and for the people who live in, work in, or otherwise interact with it. We constantly challenge ourselves to think about how we can do things differently—and better. We love what we do and we want you, as our client, to love it too.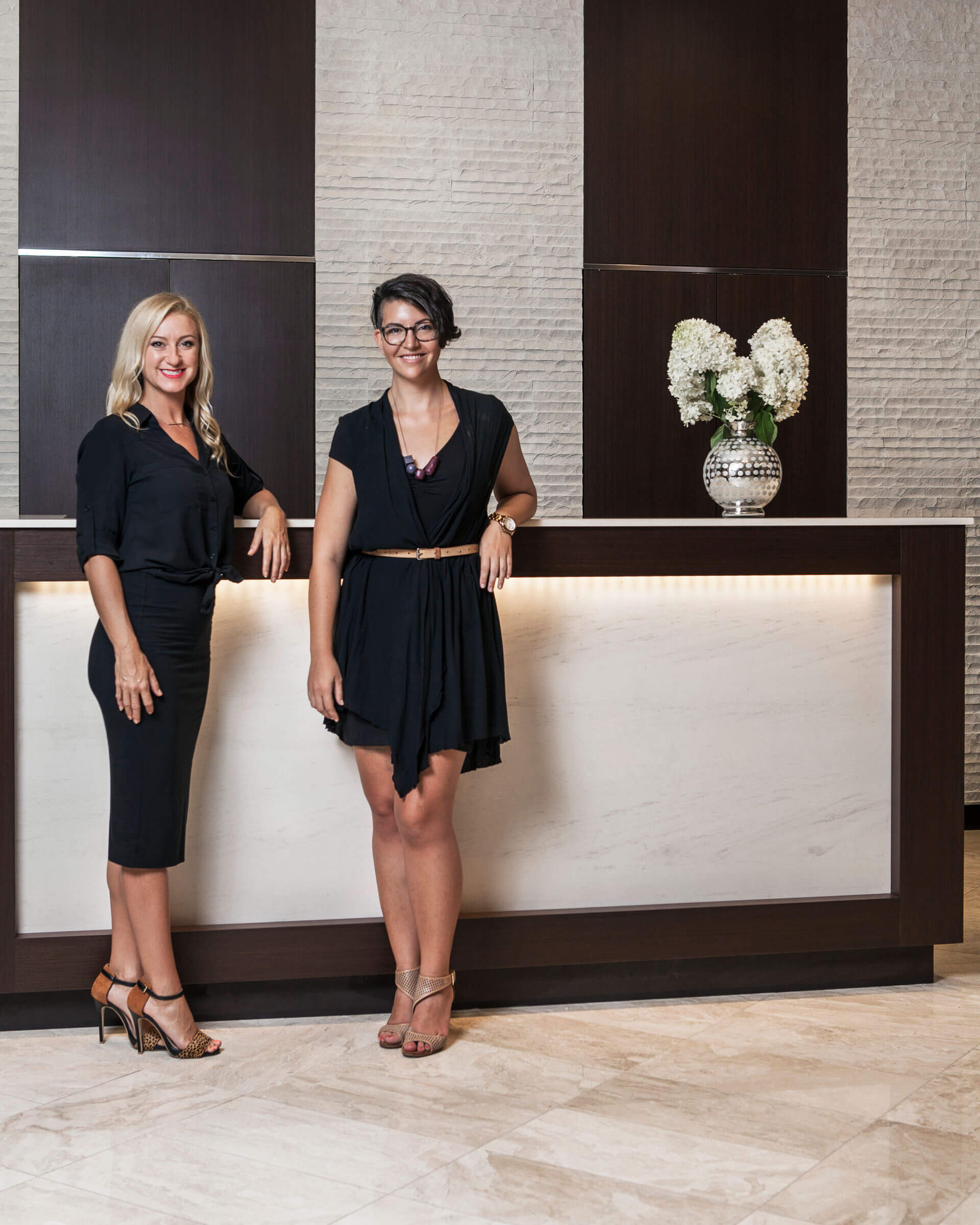 AMANDA K. THOMPSON
Principal & CEO
With an impressive roster of high-profile projects under her belt, Amanda brings her dedication to creating unique, innovative concepts to ALine Studio. Amanda has been in the design industry for 16 years. She received a Fine Arts Associates and went on to acquire her Bachelors in Interior Design from Northern Arizona University. Amanda is a nationally certified Interior Designer receiving her NCIDQ Certificate. She has worked for several prestigious firms including SFA Design in California as well as MGM Resorts International Design Group in Las Vegas as a Senior Interior Designer and Project Manager. In accordance with ALine's dedication to green design, Amanda further validated her commitment to the good practice of environmentally responsible design by earning her LEED AP accreditation.
LISA DIMASO
Studio Manager
Lisa DiMaso has over 10 years of experience working in the interior design industry. She earned her Bachelors of Science in Environmental Interior Design from Syracuse University and began her career in Los Angeles at a high-end architectural and residential interior design firm. Lisa worked as a Project Manager for four years before progressing onto an Associate Designer position at SFA Design. During her tenure at SFA, Lisa met and worked alongside Amanda Thompson, ALine's CEO and Principal. In 2014, she returned back to her home base in New York to take on a Project Manager role at a residential design firm based in Brooklyn where she remained until she joined ALine Studio in 2018.
Lisa's portfolio consists of numerous published projects including a Florida family compound featured in in Architectural Digest Magazine and a Hollywood home featured in Luxe Magazine. Her favorite part about interior design is seeing the process through from start to finish. She revels in the collaboration, innovation, and transformation that comes along with each and every project. In her free time, Lisa travels as much as she can. She has a strong appreciation for the architecture and old-world cities found in Europe and commonly finds design inspiration from her international trips.
KENT OTTWELL
Project Accountant
Kent holds degrees in Photography, Graphic Design and Interior Design. He has worked in various aspects of the Interior Design field for the last 11 years. His position before joining ALine Studio, was office manager at a high-end residential firm.
LINDSEY BEDNAR
VP of Marketing
Lindsey is an experienced executive assistant and marketing coordinator. She graduated from the University of Texas at Austin with a Bachelor of Arts in Government and a minor in Business. Lindsey's diverse background includes law, tax, online marketing, and business operations. Her professional passions include website design, SEO, and e-commerce.
Philanthropy
ALine Studio gives back.
ALine Studio is all about making a difference – whether it is through interior design or through philanthropic efforts. We are dedicated to being the best that we can be and that means giving back to those in need.
We are strongly committed to the communities that we live and work in. We support a select few charities in the New York City area including those that prevent animal cruelty, assist worldwide disaster & epidemic victims, treat cancer, and support children in poverty.
We are a proud contributor to the following charities: