NYC Interior Design: Our Story
Seeing our thoughts and sketches turn into a tangible, physical space is a pretty amazing feeling. It is one of the primary reasons why we began ALine Studio. We're fervent believers that great design should be easily attainable, not intimidating. We strive to make the whole process enjoyable; our depth of experience, down-to-earth sensibilities, and easy-going personalities make that possible. We also believe in working efficiently to deliver what you want, when you want it.
Over the years, we've been lucky enough to see many of our ideas come to life. We have learned a lot about what it takes to make an environment successful for the client and for the people who live in, work in, or otherwise interact with it. We constantly challenge ourselves to think about how we can do things differently—and better. We love what we do and we want you, as our client, to love it too.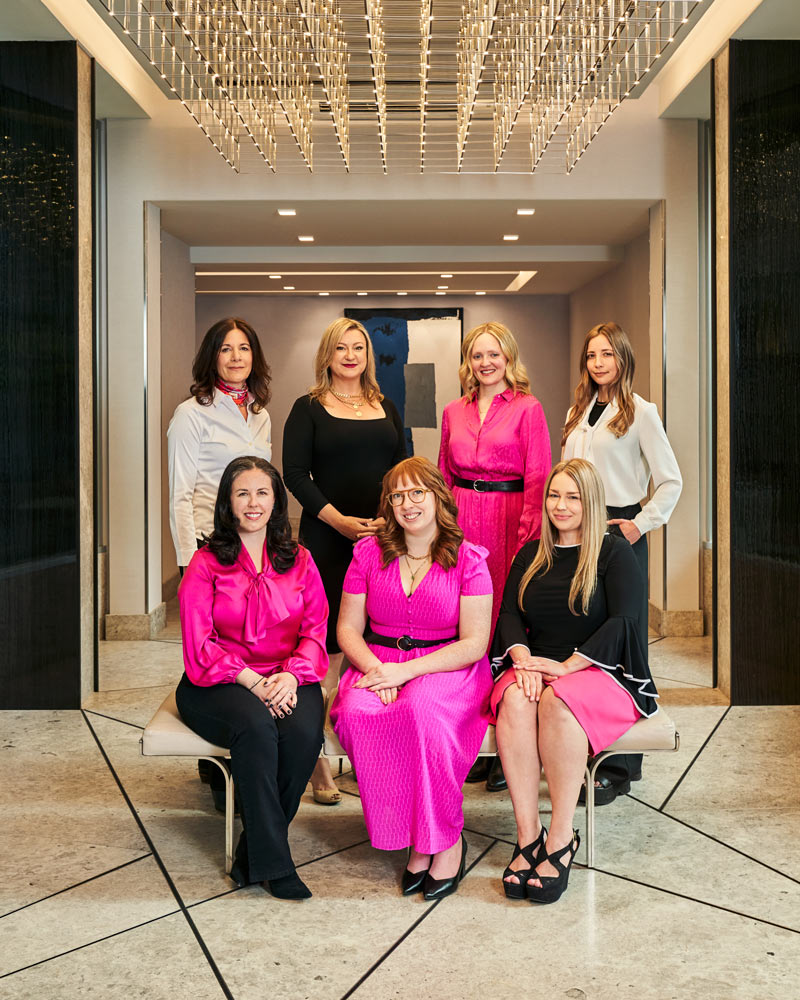 Best Interior Designers: Our Team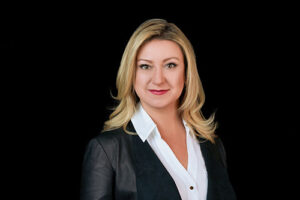 AMANDA K. THOMPSON, NCIDQ, LEED AP, NEWH, ASIDPrincipal & CEO
With an impressive roster of high-profile projects in her portfolio, Amanda brings her dedication to creating unique, innovative design concepts to ALine Studio where she is a founding partner. Amanda's commitment to the design industry spans more than 18 years. She earned a Fine Arts Associate, then went on to earn her Bachelor's in Interior Design from Northern Arizona University. Amanda is a nationally certified Interior Designer, having earned the distinguished NCIDQ certification. She has worked for several prestigious firms including SFA Design in California and MGM Resorts International Design Group in Las Vegas, where she was a Designer and Project Manager. Amanda has earned the LEED AP accreditation, further demonstrating ALine's commitment to the good practice of environmentally responsible design.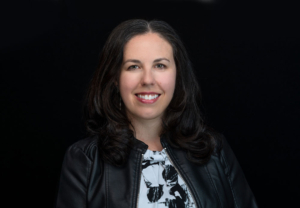 LISA PATCH, LEED Green Associate, WELL AP, Allied ASID, NEWHPrincipal Designer & COO
Lisa brings more than 15 years of success exploring her passion for interior design in multiple sectors of the industry. After completing her Bachelor of Science in Environmental Interior Design from Syracuse University she began her design career in Los Angeles where she met and worked alongside Amanda Thompson, ALine's CEO and Principal. In 2014 she returned to her home base in New York to take on the role of Project Manager at a residential design firm based in Brooklyn before joining ALine Studio in 2018. Lisa's portfolio consists of numerous published projects including a Florida family compound featured in in Architectural Digest Magazine and a Hollywood home featured in Luxe Magazine. She has earned the distinguished LEED GA and WELL AP accreditations, demonstrating her lifelong commitment to sustainable design solutions.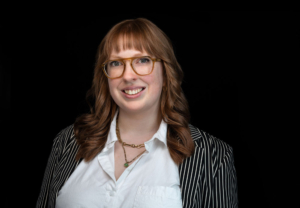 VICTORIA FENNESSY, Allied ASID Interior Designer
Victoria Fennessy is a Queens based artist and designer. She is driven by deleting the barriers between the design and art worlds. Through each design she strives to create environments that are not only sculptural in nature, but fully functional in day to day activities.
Victoria graduated from Syracuse University with a Bachelor of Fine Arts in Environmental and Interior Design. Victoria is a multi-talented artist working in mediums such as illustration, textiles, ceramics, painting, video art, and photography. She has had her work shown at Spark Contemporary Art Space (Syracuse,NY) and Secret Project Robot (Brooklyn, NY). She can often times be found exploring the art galleries and museums in NYC finding inspiration for her designs. In her spare time she enjoys exploring NYC, attending musical events, sewing, and creating illustrations portraying her interpretation of being a female in the 21st century.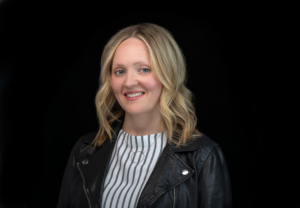 COURTNEY KRAWCZYK, LEED Green AssociateInterior Designer
Courtney is a creative, multidisciplinary designer who values unique design processes, sustainable materials, and creating visualization. With more than 10 years in the design world, she has learned many aspects of design including workplace, residential, and branding. With an academic grounding in Interior Design and Art History from Purdue University, she always strives to show her versatility and creative problem solving. She has earned the LEED GA accreditation showing her passion for designing responsibly and creating healthier spaces for people. She is driven by the details of well-appointed spaces, organized processes, and boundary pressing visions coming to fruition.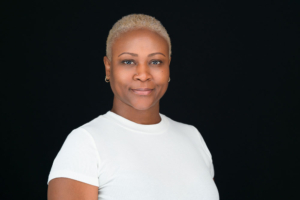 PHARAH MONPLAISIRProject Manager
Pharah is a design and management virtuoso, holding a B.F.A. in Interior Design from SUNY Fashion Institute of Technology. With a versatile skill set spanning design proficiency, project coordination, and fostering business relationships, she has seamlessly integrated these strengths throughout her career. Currently a vital asset within the ALine team, she serves as Project Manager, channeling her extensive expertise. Beyond her professional dedication, Pharah finds fulfillment in fashion, artistic creation, and cultivating both aesthetically pleasing and utilitarian environments. In leisure, she embarks on global journeys, often accompanied by her daughter and loyal wiener dog.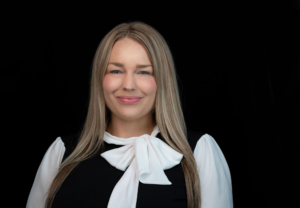 LINDSEY BEDNAR Chief Marketing Officer
Lindsey is an experienced executive assistant and marketing coordinator. She graduated from the University of Texas at Austin with a Bachelor of Arts in Government and a minor in Business. Lindsey's diverse background includes law, tax, online marketing, and business operations. Her professional passions include website design, SEO, and e-commerce.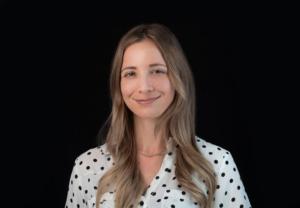 CASEY SMITH Proposal Coordinator
Casey graduated from the University of Texas at Austin with a Bachelor of Fine Arts in Studio Art, with a focus in Photography and Digital Media. Since graduation she has been involved in a variety of industries, including performance and event production, videography, and music production. Her passions include visual art, creative communication, and building collaborative connections.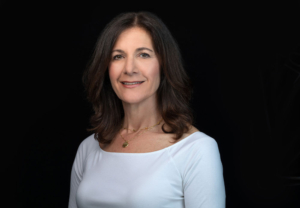 MARIE DIAZ Accounting Specialist
Marie Diaz joined Aline Studio in 2022 as our Accounting Specialist. Marie previously worked in accounting at Langsam Rubin Interiors, a prominent North Shore, Long Island interior design firm, for 11 years. Prior to working at Langsam Rubin Interiors Marie had a career in finance at Chase Bank. Marie lives in Northport, NY with her husband and two sons. Marie has a lifelong love of interior design and has decorated her own homes as well as those of her friends and family over the years. Marie's love of interior design, extensive background in business, attention to detail, and strong organizational and communication skills make her a valued addition to Aline Studio.
Philanthropy
ALine Studio gives back.
ALine Studio is all about making a difference – whether it is through interior design or through philanthropic efforts. We are dedicated to being the best that we can be and that means giving back to those in need.
We are strongly committed to the communities that we live and work in. We support a select few charities in the New York City area including those that prevent animal cruelty, assist worldwide disaster & epidemic victims, treat cancer, and support children in poverty.
We are a proud contributor to the following charities: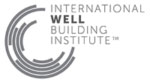 WELL AP WELL Accredited Professional
The WELL Accredited Professional credential denotes expertise in the WELL Building Standard (WELL) and a commitment to advancing human health and wellness in buildings and communities around the world. The WELL Building Standard is an evidence-based system for measuring, certifying, and monitoring the performance of building features that impact health and well-being. By integrating more wellness into the built environment, we encourage healthy lifestyles.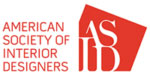 ASID American Society of Interior Designers
ASID is the oldest, largest and only multi-disciplinary professional organization for interior designers, interior design students and the manufacturers and suppliers who support the profession. They offer various levels of designation based upon level of education and career accomplishment. It is the design industry's only association representing all sectors of design, engaging professionals in educational and leadership opportunities spanning every design specialty and career stage.

LEED AP Leadership in Energy and Environmental Design Accredited Professional
Certified by the U.S. Green Building Council, a LEED credential denotes proficiency in today's sustainable design, construction and operations standards. Green building is the practice of designing, constructing and operating buildings to maximize occupant health and productivity, use fewer resources, reduce waste and negative environmental impacts, and decrease life cycle costs. Our LEED Accredited Professionals can assist you by advising on materials and ways to reduce environmental impact and incorporate sustainable building design.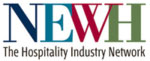 NEWH Network of Executive Women in Hospitality
NEWH brings together professionals from all facets of the hospitality industry by providing opportunities for education, professional development and networking. NEWH is dedicated to providing scholarships, education, leadership development, recognition of excellence, and business development opportunities.

NCIDQ National Council for Interior Design Qualification
Certified interior designers have distinguished themselves by demonstrating a specific set of core interior design competencies, supported by verified work experience and a college degree. They have proven their knowledge of current codes established to protect public health, safety and welfare, as well as mastery of aesthetic considerations. They have earned the industry's highest standard of proficiency in interior design principles by successfully passing the NCIDQ Examination.