New York Co-op Hallway Redesign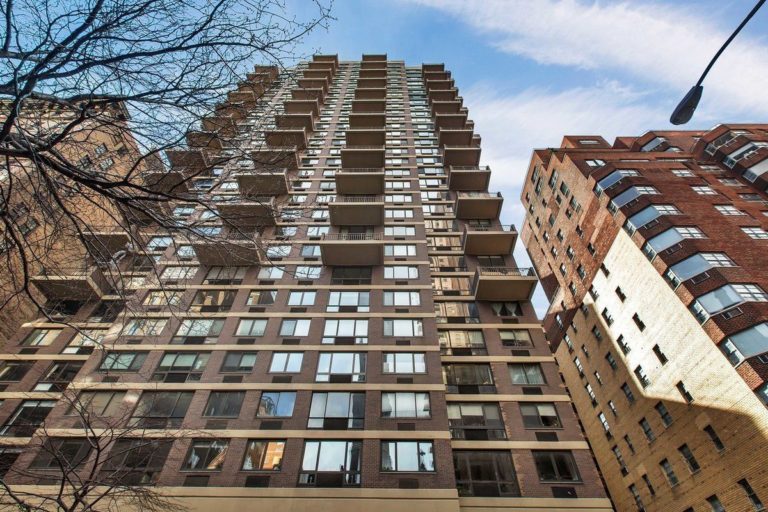 At the end of 2015, ALine Studio was awarded a hallway redesign project at the prestigious Park Regis high rise residential building in New York City. Built in 1974, the Park Regis building is located in historic Carnegie Hill near Central Park and has approximately 210 units and 30 stories. While the building is well maintained, it was time for an update. The Board asked for a "light, simple, residential feel". They wanted something that would appeal to both modernists and traditionalists alike.
A key design element going into the project is the addition of a coved ceiling at the elevator landing. This architectural element will have LED lights around the perimeter to provide a nice, radiant glow as you arrive on each floor.
We selected marble flooring for the elevator landings which will complement the design scheme color palette and provide a separation between the arrival point and the residential corridors. We will additionally accent this area with a darker, richer wall treatment to create a sense of warmth and contrast from the lighter and brighter corridors. The key is maintaining a cohesive design between the two spaces to create visual continuity and harmony.
Creating custom designs to fit the needs of our clients is one of our passions. We believe it should fit the architecture of the building as well as the client's style and vision.
For this job, we reached out to the wall covering manufacturer and worked with them on brightening and lightening the color of an already existing pattern. The manufacturer sent us the sample and to our surprise, they nailed it on the first try which makes our job much easier! The end result was a wall covering that provides a light, fresh feeling.
The carpet design was also completely customized for this project. We worked with the carpet manufacturer and went through each iteration of the pattern as well as picked each individual carpet pom. Interestingly, carpets can have 1-24+ colors in them so it can be a challenge to find the right "recipe" of color and pattern. In the end, the carpet design resulted in a sleek smoky brown striped pattern.
The tailor-made wall sconces that we helped to design were developed to spread and emit more light. The current rounded wall sconces only force light up. While our wall sconces will allow for light to spread and diffuse up, down, and around so that the hallways are illuminated.
The goal of this corridor redesign was to create a space that is timeless, simple, and refined. Based on the materials chosen for this project, we strongly believe that the new hallways will meet and exceed our client's expectations. We love helping our clients achieve their goals and objectives. If you are in the market for a redesign of your space, please reach out to us! We specialize in all aspects of interior design.