Social Distancing: Designs for Open
and Shared Spaces
Front Desks & Countertops for Lobbies & Amenity Spaces
While there are numerous types of materials that can be used for countertops and custom reception desks, a non-porous material would be the easiest to clean and maintain. In particular, quartz and soapstone are the best options, if cleanability is the most important factor in your design. We often recommend quartz in many of our projects due to its durability, versatility, and beauty. Because quartz is non-porous, it is considered more sanitary when compared to marble or granite. Without holes or pores in the material, microorganisms and liquids can only stay on the surface. As a result, quartz is easier to disinfect and also stain resistant. Considering that quartz may not fit into every building's aesthetic or budget, there is the option to apply quartz to the writing surface of a desk only.
Additional ways to combat the spread of COVID-19 with front desks include the use of partitions. There is the choice to add a removable standard partition to a custom desk so that it can be detached in the future, once the pandemic ends. Further, there are also upscale partitions that can be used in place of the ubiquitous plexi-glass dividers.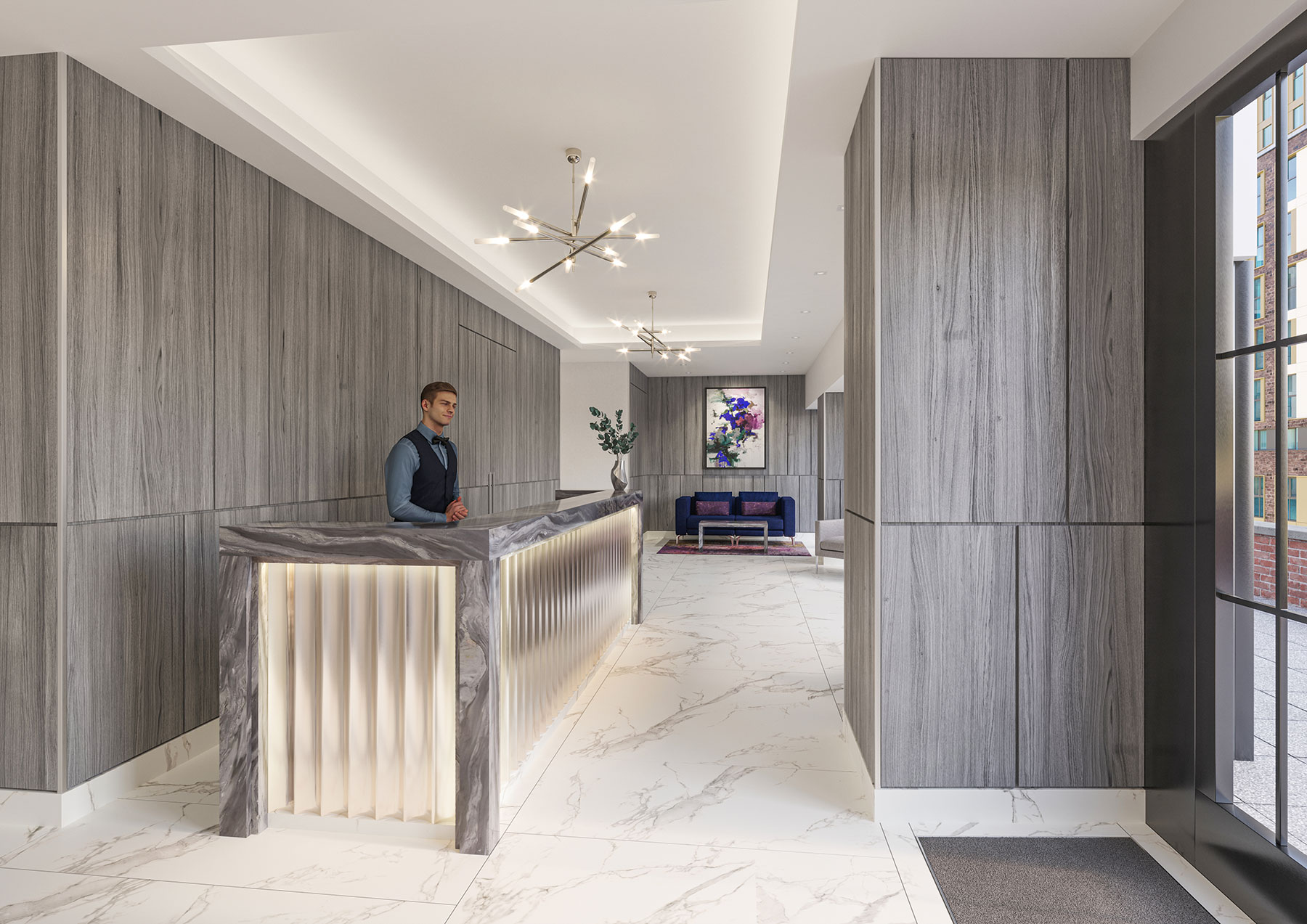 235 East 87th Street – Custom Front Desk Made of Marble & Metals w/ Quartz Writing Surface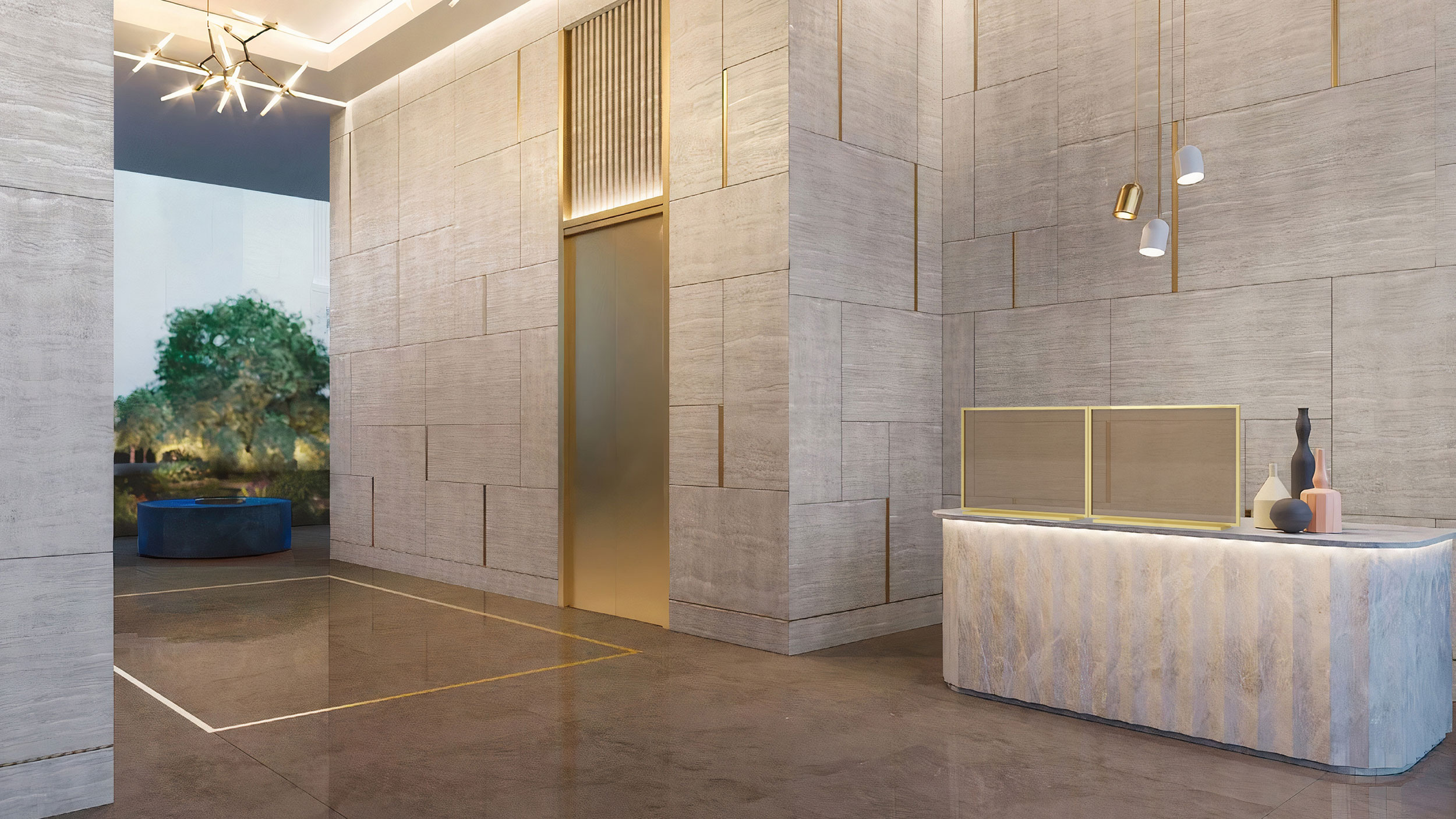 Single Occupancy "Pods" or Flex Amenity Spaces
Post COVID, we expect that telecommuting will continue to be prevalent. As such, we foresee that there will be demand for either flexible coworking spaces or single occupancy pods within residential buildings. The latter would certainly be safer as the pods would be completely separated units. However, this option may not be accessible to many NYC condo/co-op buildings due to limited space. An alternative to this would be to create an amenity space that has flexibility for many different uses. To accomplish such a space, we would recommend convertible furniture or furnishings that are easy to rearrange or to store away. Some examples include collapsible conference tables, segmental seating arrangements, pop-up desks, and modular wall panels. There are endless possibilities in creating a flexible amenity space and it can be designed exactly to your building's specialized needs.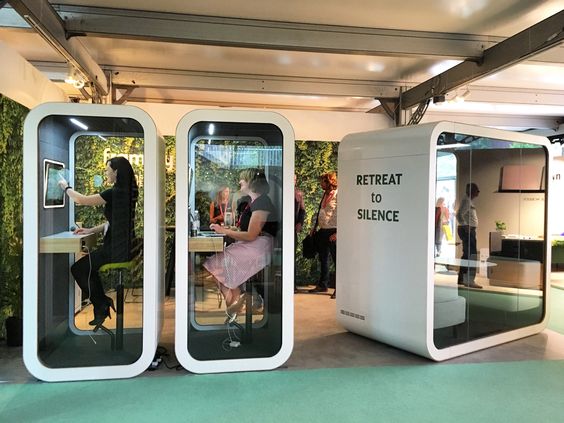 Single Occupancy Pods Inspiration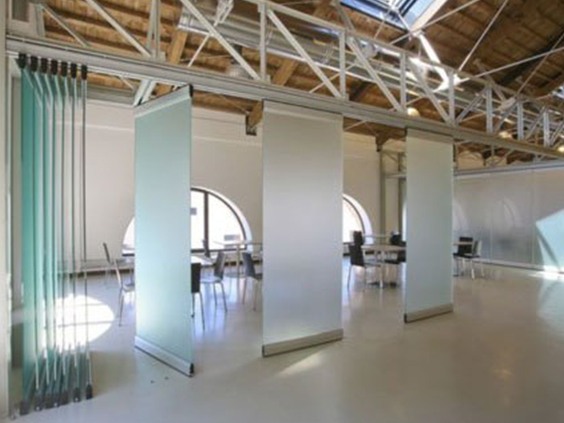 Modular Wall Panels Inspiration
Biophilia for Lobbies, Hallways, & Amenity Spaces
Biophilia is not necessarily a way to fight COVID or other germs. However, it can improve mental health, boost productivity, and enhance air quality. Staying indoors for months on end during quarantine has left many of us longing for some type of connection to nature and the great outdoors. For instance, there has been a huge increase in gardening and bird watching since the beginning of the pandemic.  In addition, the demand for apartments with balconies and outdoor space has surged dramatically. Some of the key ways to implement biophilia in your interior spaces include:
Choosing a color scheme featuring natural colors (subdued browns, greens, and blues)
Using organic materials (wood, natural stone, brick)
Adding a green wall
Incorporating more natural light or landscape views
Integrating varied plants, vegetations, and flowers
Our Principals are deeply experienced in designing with biophilia in mind. Further, their WELL accreditations show their commitment to creating spaces that promote human health and wellness in buildings as well as communities.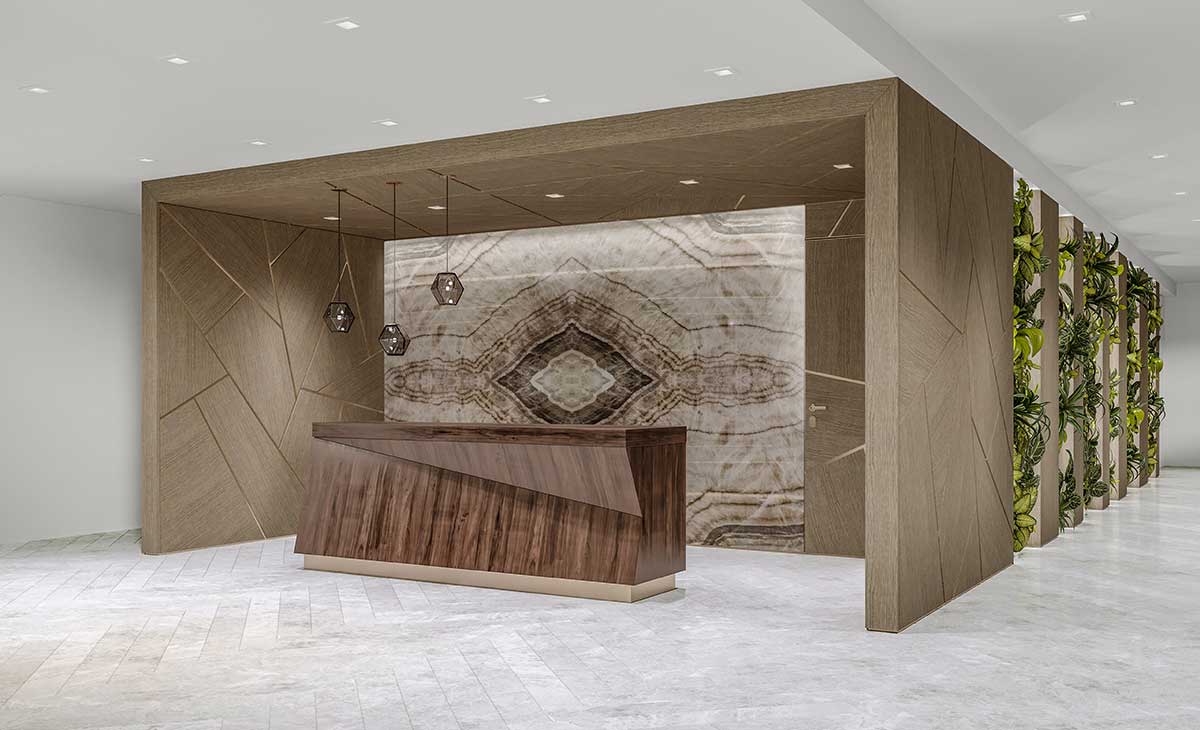 Kent Avenue Condo Lobby – Example of Biophilia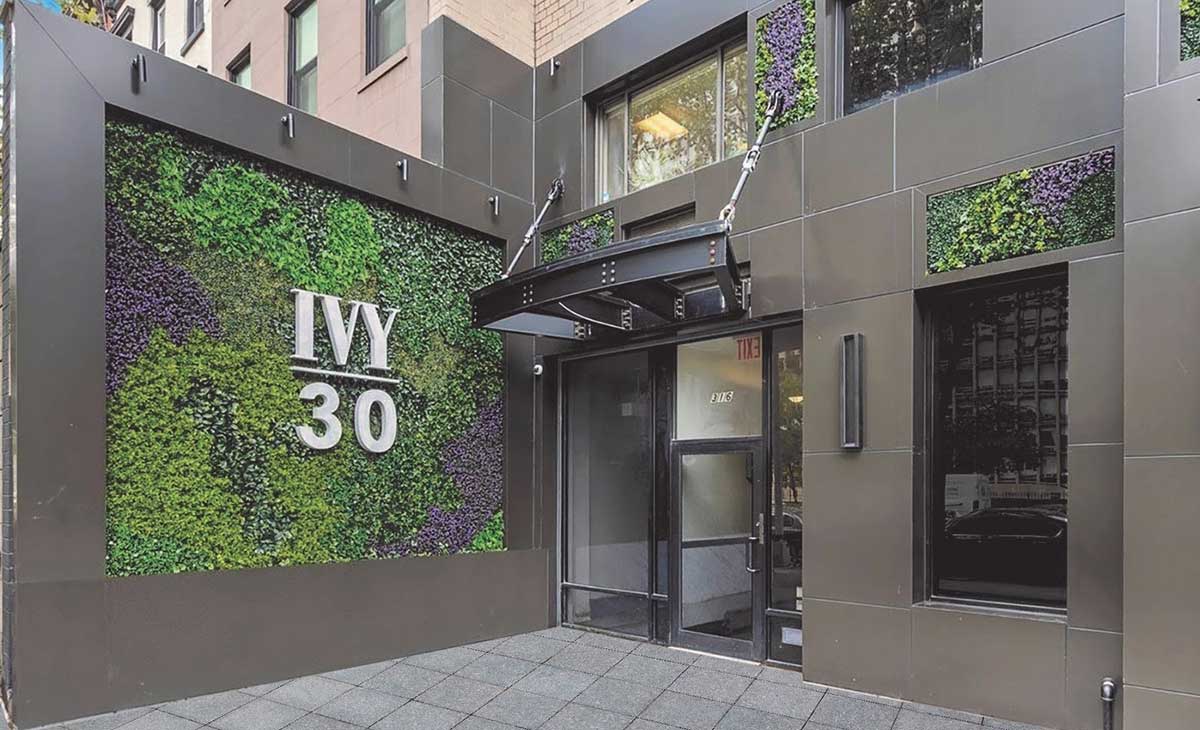 312 East 30th Street – Example of Biophila